The 5 Best Romantic Proposal Ideas
Gold Jewelry
With Valentine's Day just around the corner, many couples are planning to propose. In a world where marriage proposals have become increasingly elaborate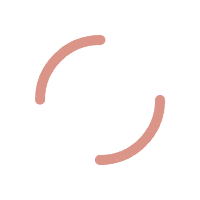 With Valentine's Day just around the corner, many couples are planning to propose. In a world where marriage proposals have become increasingly elaborate and creative, it can be tough to stand out from the rest. If you're looking to pop the question in 2022, here are answer proposal questions, and some breathtakingly romantic proposal ideas!
Proposal Ideas: The Basics with Golden Rose
WHAT'S THE MOST ROMANTIC WAY TO PROPOSE?
The most romantic proposals mean a lot to the couple, so you could think of special places, memories, plans for the future. As, some of the most romantic proposals include getting down on one knee, writing a heartfelt poem, or arranging a private concert with your loved one's favorite singer. Whatever you do, make sure it's something that will show your partner how much you love and care for them.
WHAT SHOULD YOU SAY WHILE PROPOSING?
"Do you want to marry me?" is a too classic and true way for proposal, but if you are looking for something unique and more different that makes your partner's life with you be the best it could ever be. So, you could ask her:
Do you want to raise a lovely family?



Do you want to be the most beautiful super couple?
Do you want to travel all over the world together, forever?
Major Proposal Mistakes to Avoid
When you're proposing to the love of your life, you want everything to be perfect. Now comes the hard part: How do you do it? If you're like most guys, you probably have a pretty good idea how you wish to pop the question — but what about the actual proposal itself? What if she says no? Will she be shocked or just roll her eyes and tell you "No" after an awkward moment of silence? To help ease your mind, we asked experts for their advice on six major proposals.
Here are some of the most common proposal pitfalls and how to avoid them.
DON'T MAKE IT A TOTAL SURPRISE.
DON'T IGNORE YOUR PARTNER'S WISHES.
DON'T MEMORIZE A GREAT SPEECH.
DO NOT HIDE THE RING IN FOOD OR DRINK.
DON'T FORGET TO BUDGET EXTRA FOR YOUR FRIENDS AND FAMILY.
DO NOT COMBINE IT WITH ANOTHER OCCASION.
Products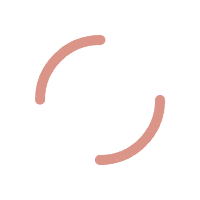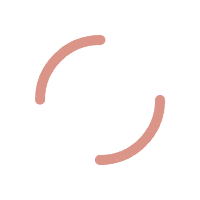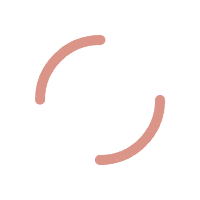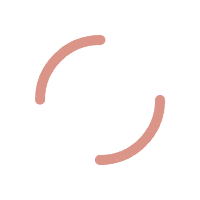 Top 5 Proposal Ideas of 2022!
Some romantic proposals involve a lot of planning and expense, while others are spur-of-the-moment gestures that say "I love you" in a unique way. Below are five of the most popular proposal ideas for 2022.
#1 PROPOSAL IDEA: A MEANINGFUL PLACE
A classic example of a proposal that has been done many times before. Even though proposing at your favorite restaurant may seem like an obvious choice, it carries the weight of both a romantic and meaningful setting. Whether you're going to hide the engagement ring in their food or wait until after dinner cocktails, restaurant staff are used to helping with proposals so make sure you get them involved.
NOTE: It's worth bearing in mind that proposing in front of a restaurant full of people may not be to everyone's taste. If your partner values the intimacy of a private setting then perhaps see one of our other examples.
PROPOSAL IDEA #2: ON A FAVORITE WALK
If you and your partner love the outdoors, you may have a favorite route or destination. If you do, proposing there can be a great way to show thoughtfulness and meaning while enjoying the great outdoors. If you don't have a specific walk-in place in mind, do some research to find a trail with a great view or feature.
PROPOSAL IDEA #3: ON HER FAVORITE BOOK
If your partner is a book lover, then there may be no better place to propose than in the pages of their favorite story. You could leave the gold ring in their favorite part, create a compartment out of the remaining pages, or get down on one knee in the library. This proposal will be a memorable experience for them that will last a lifetime.
PROPOSAL IDEA #4: DURING A PHOTOSHOOT
Proposing a professional photoshoot is a popular trend that emerged in 2022. This way, the moment you propose will be captured and remembered forever. It's a great way to get your partner to interesting locations without raising suspicion. Bonus points if you have a pet and get them involved in the photoshoot too.
PROPOSAL IDEA #5: STARGAZING
Pick a clear night and find an open spot with a good view of the sky. Lie down together and point out all of the stars you know. Once she's sufficiently distracted, get down on one knee and propose!
Finally, it's important to get your partner's ring right, just as important as getting the proposal right. Start by setting a budget and narrowing your options. Will they prefer a traditional diamond ring or gold ring for women or might they like something more specific & unique, like a Sapphire or Ruby gemstone ring?
Keep Reading…
Here's How to Shop Your Gold Engagement Ring?
How To Shop For A Gold Engagement Ring In 6 Steps