Know more about how to choose a Gold Necklace and enjoy your unique style
Gold Necklaces
Know more about how to choose a Gold Necklace and enjoy your unique style with Golden Rose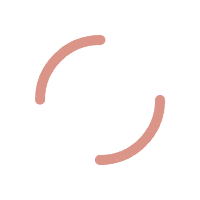 Most types of gold necklaces are considered one of the most important pieces of jewelry that you should have in your jewelry box because of the shiny and amazing addition that you can add to your look, and they are available in various shapes and designs that can suit all different tastes.

So if you want to know the latest trends for this year and want to try a distinctive gold necklace that reflects the nature of your personality and taste, visit the Golden Rose store, and you will get everything you want.
8 Tips to Consider when choosing a Gold Necklace
We cannot forget the great role that gold jewelry plays in highlighting the beauty of a woman and the reflection of her high taste and distinctive look that stems from her unique personality.
Since choosing gold necklaces can be one of the most important decisions, you must be careful while choosing until you buy a gold necklace that fits you.
To accomplish this, you must follow some smart tips that will assist you in selecting a soft and delicate gold necklace design that suits you and will be a distinctive addition to your lovely look, below we will mention some essential tips for you.
1-It is preferable to choose a heavy-caliber gold necklace so that it appears in its external form because this criterion can reflect a lot about your look and give it an amazing addition, but if you do not want to buy heavy-gauge gold, it is preferable to choose multiple chains and wear them together
2- You can choose a gold necklace design that comes with its own pendant, which will be a little more expensive for you, but it is worth the money you will spend because the pendants come in a variety of wonderful shapes that can add an amazing touch to your look.
3- Before choosing any gold necklace, you must be sure that you are not allergic to this metal.
4- Your gold must be original and of high quality, as this will make a significant difference when purchasing a smooth gold necklace that will not corrode or cause any problems as long as it is cleaned regularly and always maintained.
5- Your new gold necklace should be chosen based on how you intend to wear it and your favorite outfits. If you prefer simple and casual looks, a thin gold necklace is the best, but if you prefer elegant and modern looks, a thick and wide gold necklace is the best.
6- One of the most important considerations when purchasing a new gold chain is the length of the chain, as you must know what the most suitable length is for you and your clothes.
7- Choose the design closest to your heart, as there are many different gold necklace designs in shape and type, so always choose the design that best suits the popular looks for you and do not rely on fashion because it does not have to suit you with the popular fashion.
Products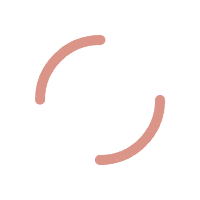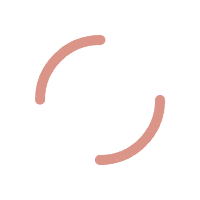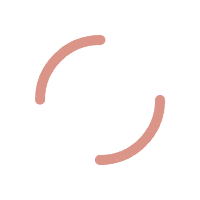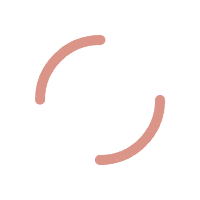 8- Many people buy golden hollow chains that have been leading the fashion for many years, and if you like this gold necklace design, you should wear it with casual and fast clothes.
Learn about the different lengths of gold necklace for woman
Since the length of a gold necklace is one of the basics that you must choose before making the purchase, here you will have to know the common lengths for it so that nothing goes wrong when choosing a new gold necklace for woman.
Below, we will mention to you the different lengths of any fine gold necklace for woman in order to make the purchase process easier for you.
• 35 cm: This length is very short and should be tied tightly around the neck for clothes with a V-neck or off-the-shoulder neckline.
• 40 cm: This length reaches the base of the throat and is suitable for almost any outfit.
• 45 cm: This length reaches the top of the collarbone and is one of the most popular sizes, as it can be worn with a variety of clothes.
• 50 to 55 cm: This is the most common length for all other types, ranging between the collarbone and the chest.
• 70-90 cm: Because this length is slightly longer than the chest, it will be perfect if you wear it over dresses and formal outfits.
• 90-105 cm: Because this length falls far below the chest, it is preferable to wear it with formal clothing to work or on any important formal occasion.
In the end, you will have an excellent opportunity to buy a new soft and elegant gold necklace design if you choose Golden Rose, as it offers you the latest trends and distinctive designs that suit all different tastes, so do not hesitate to buy.
Read More About:
Discover The Most Thrilling 2022 Gold Jewelry Trends

5 Popular Gold Necklaces Styles For Women In 2022
5 Tips To Clean Your Gold Jewelry At Home